We began with a mission. People quickly understood how that mission benefits them.
When we started out, we understood why businesses and families needed to feel safe. And we recognized the crucial role that security cameras played in helping to ensure that safety.
And although there were many different cameras and installers out there, we knew that it was the careful design of a surveillance system that truly made the difference.
Having done installations at all types of homes and facilities, we'd gotten better and better at making sure that every angle is covered, and no activity is missed. We've also focused on doing that with as few cameras as possible, so people don't have to pay for more than what they really need.
Offering that level of efficient custom system design became our mission, and helped separate us from other camera installers. The professionalism, knowledge and helpfulness of our staff soon earned the trust of hundreds of customers.
Today, we sell reliable, high quality surveillance hardware; do clean, top-of-the-line installation work with no shortcuts; and offer service and troubleshooting to make things work just right for the people who call on us.
Along the way, they also began calling on us for home theaters, A/V systems, access control, and IT networking. To these fields, we bring the same high level of custom service, making it simple for people to achieve whatever they need.
What do they think of the work we do? See for yourself, from all our five-star reviews on Google.
Licensing: We are fully licensed in Georgia for low-voltage wiring and design.
Privacy Policy: We never share or sell your personal information.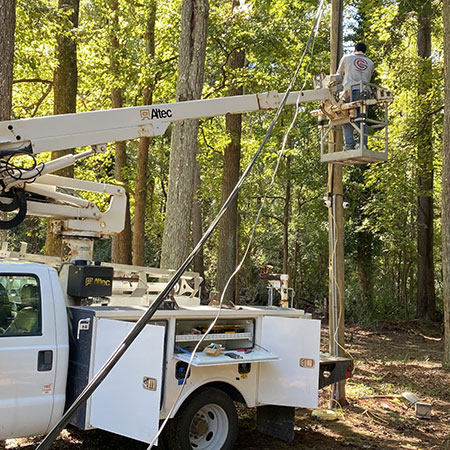 "The Guys were very professional and informative. I have used other camera companies and by far this was the best yet. They even did a follow up call to make sure everything was running as expected."